Sightseeing - Individual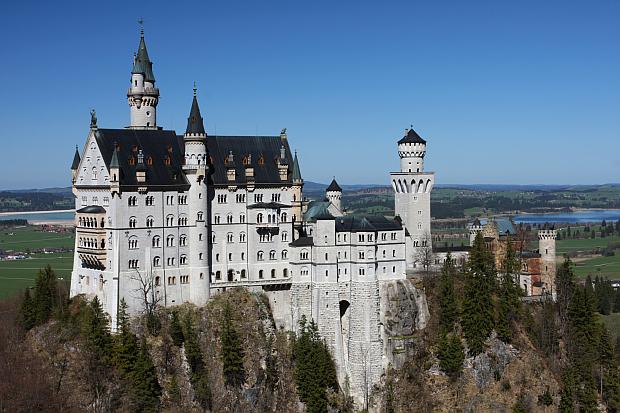 Are you in Munich for business or leisure and wish to discover the charm of the Bavarian capital or visit one of the many sights of Bavaria, but would prefer an individual service? Discover a new and comfortable way of sightseeing with Businesstaxi-Munich. You can hire our vehicles by the hour, giving you every opportunity and freedom to undertake individual sightseeing trips. Let us know your time requirements and sightseeing preferences and we will provide a suitable package. Our drivers will provide a commentary about the sights as standard. However, you also have the option to book a professional guide to plan individual routes with special sights and highlights. You won't need to do anything more – we will look after everything else!
Munich sightseeing - Individual options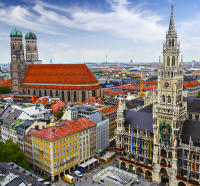 Munich is without a doubt one of the most beautiful and charming metropolises in the world. The Bavarian capital offers an unbelievable variety of impressions and sights in a small area. Anyone looking to quickly see the city should choose one of our personalised tour options. Our driver will take you to all of the sights in a limousine or our taxi bus:
Munich city tour
Duration: 2 hours
Route: From your chosen starting point in the city, via Stachus square and Sendlinger Tor to Marienplatz, via the Viktualienmarkt to the Hofbräuhaus, from Maximiliansstrasse, the Opera, Königsplatz, the Pinakotheken galleries to Ludwigstrasse and Siegestor, along Leopoldstrasse to Schwabing and back to your chosen destination.
Your point of departure and destination can be freely selected
Munich highlight tour
Duration: 3 hours
Route: Same as the Munich city tour, including Nymphenburg Palace, the Olympic Park and Allianz Arena.
If you would like to include the former Dachau concentration camp, the highlight tour will last 4 hours.
Your point of departure and destination can be freely selected
Königsschlösser (Royal castles) - Individual guide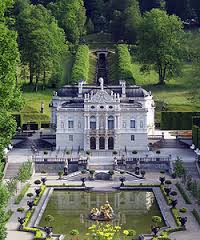 The Königsschlösser are residences built for King Ludwig II, the 'Fairy Tale King'. King Ludwig II wanted to create his own magical world with his castles. All castles are well preserved and still maintain their original appearance inside. As a result, the Bavarian Königsschlösser are among the most important sights in Bavaria and a must-see for every visitor.
Little castle tour
Length of tour 5 hours
From your chosen starting point in Munich or Munich Airport you will travel on the motorway past Starnberger See, Weilheim and Peissenberg to Neuschwanstein Castle, the most famous castle of King Ludwig II. Here you can enjoy the sights of the castle at your leisure before travelling back in comfort to your chosen destination.
Large castle tour
Duration: 8 hours
Like the little castle tour but with a visit to Neuschwanstein Castle. After a short break you will continue to Hohenschwangau Castle where the King spent his youth, to Linderhof Palace, the only castle to be completed during the King's lifetime. Our driver will wait for you if you wish to partake in a guided tour. The tour will end with your return via Oberammergau to your chosen destination.
Do you have any additional or special requirements? Contact us and we will do our best to assist you.